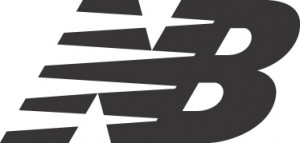 Did you know…
• Your feet can change over time, so it's important to have your gait checked and foot measured every time you get new shoes. Factors that can contribute to a change in feet is weight gain/loss and age.
• Even though the upper of a shoe looks good, it's the shoes cushioning that breaks down first. When the cushioning is gone the shoes can't absorb impact anymore and you may become more prone to injuries like sore knees or shin splints. Replace your shoes annually to ensure you stay injury free (more often if you are running/walking/workout out more frequently)
• There are shoes designed for all activities so get the one right for you. For example: if you are doing aerobics classes a cross-training shoe is likely better suited for you than a walking shoe.
• The shape of your shoe should mimic the shape of your foot. If you have a rectangular "Fred Flintstone" type foot…look for a shoe that has the same shape.
• A shoe should fit properly right out of the box. There should be no pressure points, no slipping or movement. There is no "break in" period.
• Your foot can swell over the course of a day so mid-afternoon is a good time to get an accurate fit when you're shoe shopping
How do you know if your shoes are right for you?
Shoe fitting experts, like those at New Balance Barrie, will conduct a foot analysis to determine your needs. By watching you walk, taking into consideration any injuries you have, learning what activities you will be using the shoes for, and then measuring to get right width and length… the guess work will be taken out of shoe buying.
Our feet are our foundation as they support our entire skeletal system.  The shoes we wear can either help, or hinder our body's alignment and contribute to how efficiently we work.
If our feet aren't in shoes specific to our individual needs, it can cause our entire lower body to be out of alignment. For example if we pronate (have low arches and our feet and ankles roll inward) and we do not have a support enough shoe, our knees will track inward which causes our hips and lower back to shift- resulting in discomfort, muscle strains and pain.
This is just the tip of the iceberg. There are a lot of contributing factors when considering a new shoe. Feel free to stop by for a foot analysis at New Balance Barrie and let us help you find the proper shoe for your needs.
Lindsay- Store Manager
New Balance Barrie
411 Bayfield Street unit 17-A
In the Springwater Plaza, near Sobey's and Future Shop